Correa Kessler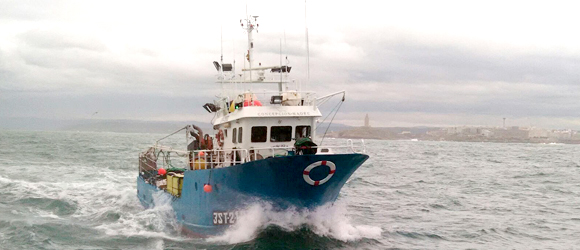 José Luis Correa Kessler S.L. is a leading company in the fishing sector. Our primary function is the sale of fresh and frozen fish, and shellfish throughout the world.
Why us?
Our company is formed by a dynamic group of people with many years of experience in the fishing industry. Our company offers high quality products at competitive prices for the benefit of our clients. The quality our products is guaranteed by: exhaustive quality controls from the moment of capture of the fish and with our firm commitment to the processing and distribution of the fish to any and all parts of the Iberian Peninsula before 24 hours from capture have passed, which guarantees maximum freshness for sale at its destination.
Our company is noted for out for: ensuring the continuous supply of fish from the Atlantic coast by our own boats and agreements with other boats (coastal trawlers, drifters, line fishing, longliners, and seiners ) guaranteeing the maximum quality and freshness of our raw material. We have completely automated machines in all our assembly lines that permit us to have a large processing capacity and greater acceleration of the stabilization and other processing methods of the fish in order to maintain freshness and excellence. We have agreements with logistics companies that permit us to distribute the products rapidly and efficiently to the final destination.
Jose Luis Correa Kessler, S.L. is a company that is fully prepared to address the new challenges that face the fishing sector; we are supported by many years of experience in the sector and by a great team of professionals that form a part of our company.