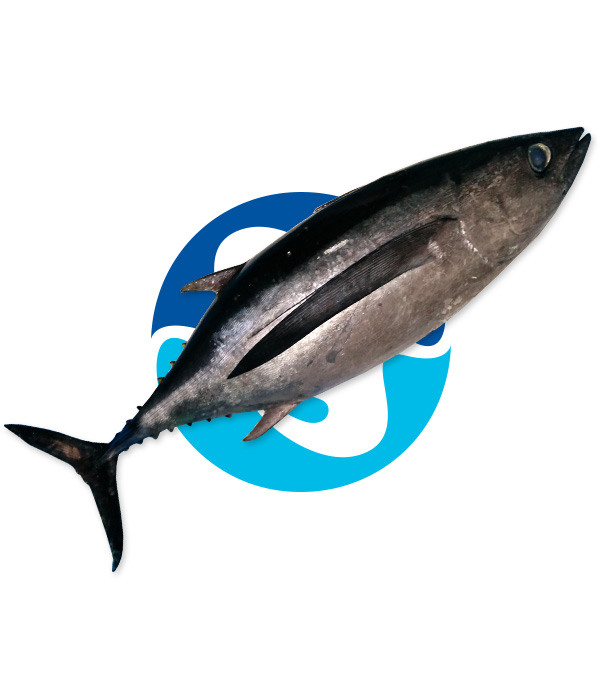 THUNNUS ALALUNGA
Shape: It has a slender, long, compact body. It has tiny scales on the dorsal area and has around 7 or 10 lengthwise bands.
Minimum size: 30 cm
Fat content: 20%-40%
Fishing areas: It is abundant in the eastern part of the Pacific coast, the tropical part of the Atlantic Ocean, the Mediterranean Sea and the Australian coast (warm water between 15º-16º C). It is an oily, salt-water fish, it lives at medium depths, never deeper than 50m.
Color: Its color is silvery blue having on its belly iridescent highlights. The younger fish have a blue dorsal area with dark stripes that go down the sides and others that go across the sides.
Length and weight: Dimensions reach from 30cm to 140cm, and the weight from 4kg to 30kg.
Products Availability: Higher availability:  May, June, July, August, September and October Medium availability: April and November. Low availability; January, February, March and December.