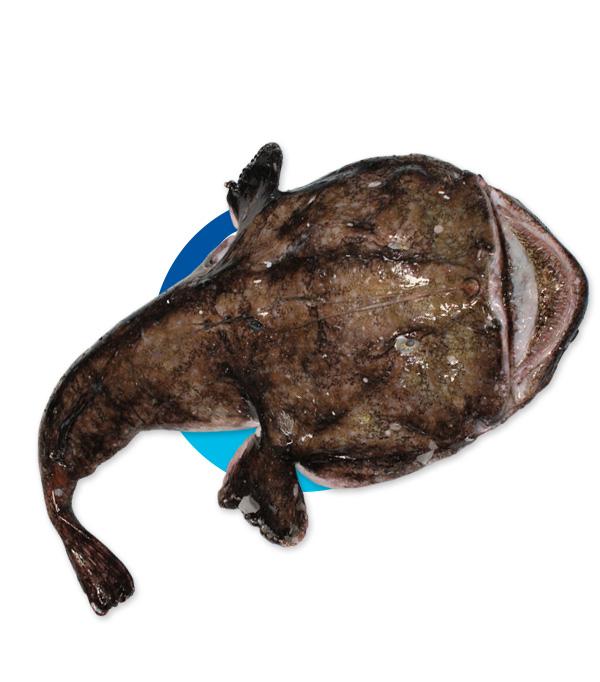 LOPHIUS PISCATORIUS
Shape: Its head and the front half of the body are wide and flat, while the back part grows progressively narrower. It has a very wide mouth that occupies a large part of the head and gives it a unique aspect.
Minimum size: 30 cm
Fat content: <5%
Fishing areas: It is found in all oceans on the planet. It lives in the depths of the ocean and drags itself by moving its fins to look for food.
Color: Its dorsal area can vary in color from dark red to grey. The vertical area is whitish.
Length and weight: The angler can reach a length of 1,5m and its weigh can reach + 50kg.
Products Availability: Higher availability:  January, May, June, July, August and September. Medium availability: February, March, April, October, November and December.