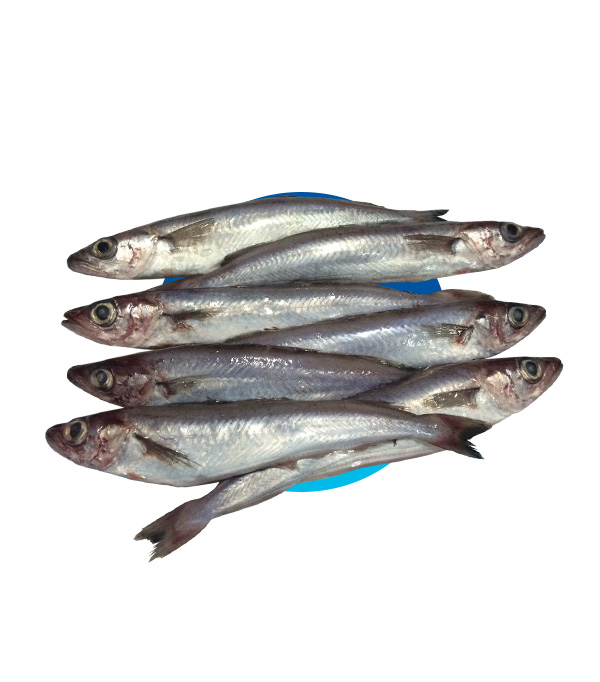 MICROMESISTIOUS POUTASSOU
Shape: It has a fusiform and strong body with a big triangular head.
Minimum size: 12 cm
Fat content: 2%-6%
Fishing areas: Located in the Atlantic at depths of around 200m-400m.
Color: Bluish grey on the dorsal part and pale white underside.
Length and weight: It can reach 50cm in length although it more frequently measures 20cm to 30cm. Its average weight is around 100gr. The females are larger than the males.
Product availability: Higher availability: February, March, April, May, June, July, August, September, October. Medium availability:. January and November. Lower availability: December.