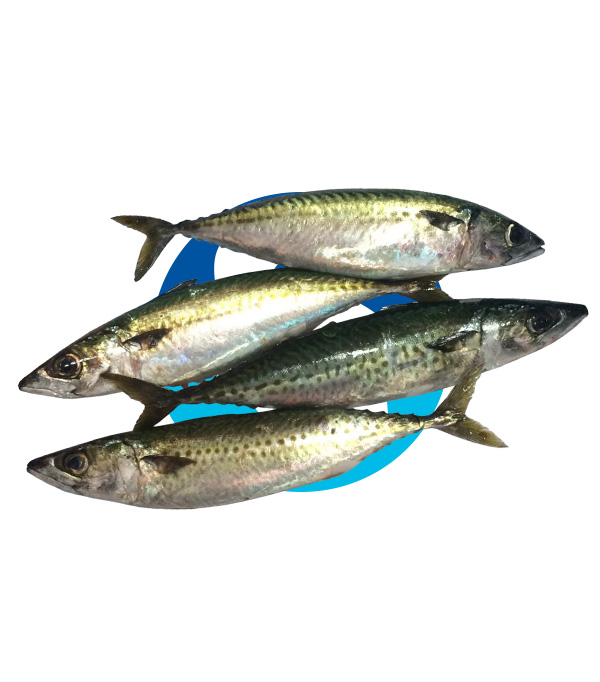 SCOMBER JAPONICUS
Shape: Long body and lightly compact, covered by tiny scales.
Minimum size: 18 cm
Fat content: 12%-25%
Fishing areas: Very abundant in the eastern Atlantic ocean, from the British Isles to the north African coast.
Color: Its body is blue while its fins and belly are grey with silvery tones. Its dorsal area is covered with spots, being the characteristics difference between that and the Atlantic mackerel.
Length and weight: The chub mackerel can reach measurements of 50cm and weigh 2kg. However it more commonly weighs around 250gr-300gr with a length of 30cm.
Products Availability: Higher availability: July and August. Medium availability: June. Lower availability: January, February, March, April, May, September, October, November and December.