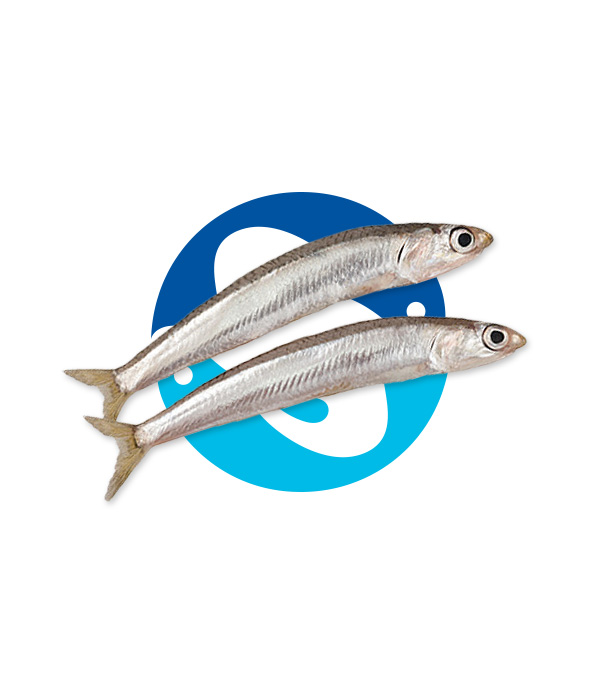 ENGRAULIS ENCRASICOLUS
Shape: The European anchovy has a small compact and relatively long body.
Minimum size: 9 cm
Fat content: 6%-12%
Fishing areas: The European anchovy is a species that is abundant in the Pacific and Atlantic. It can also be found in the Black sea and the Mediterranean Sea. It lives at 100m deep in the spring and summer when the sun warms the ocean surface the school of European anchovies swims to the surface to feed and reproduce.
Color: Its belly is silver while the dorsal area is green or greyish blue.
Length and weight: It measures 15cm and weighs a few grams.
Products Availability: Higher availability:  April, May, June, July, August. Medium availability: September. Lower availability: January, February, March, October, November and December.