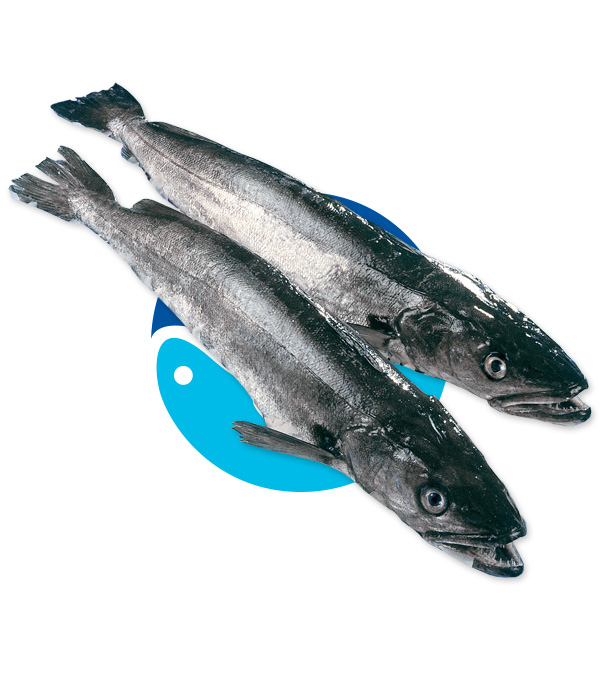 MERLUCIUS MERLUCIUS
Shape: It has a long, thin body and a broad head.
Minimum size: 27 cm
Fat content: <5%
Fishing areas: It lives on both sides of the Atlantic, it inhabit the muddy depths between 30 and 1000 meters, although it is most commonly found between 70 and 350 meters. In summer these fish swim near the coast, while in winter they swim toward cold, deep water.
Color: Its dorsal area is grey with a touch of hazel or blue. The sides are silver, becoming white on the belly.
Length and weight: It can measure 1,8m and weigh 20kg, but the smallest hakes are often around 27cm.
Products Availability: All year.